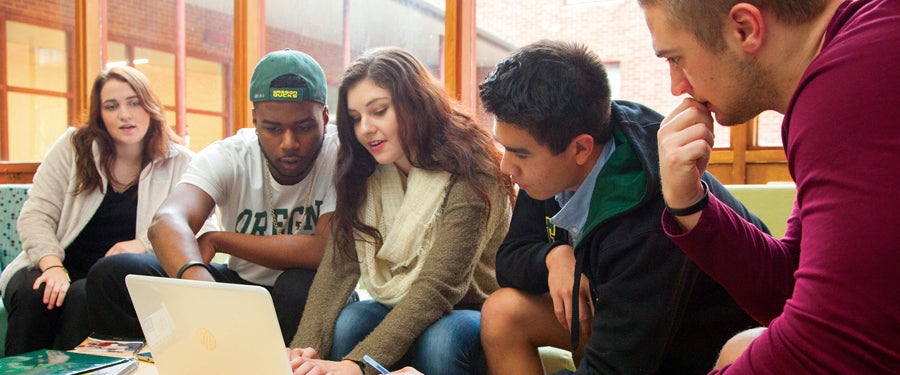 What is the Building Business Leaders community?
Building Business Leaders (BBL) is a multicultural community, designed to reduce stereotype threats while creating bonds that will support the pursuit of business education, and launch you towards professional success. 
Why should I choose to live in this community?
This Academic Residential Community encourages you to learn how to embrace diverse settings and mindsets. Many of those who participate in this community go on to be mentors for incoming new students, or even co-teach the Building Business Leaders class as a senior. The four pillars of BBL are leadership, empowerment, achievement, and diversity. 
What courses will we take?
As part of this community, pre-business students and students thinking about business who resonate with a multicultural and diverse learning experience have a number of opportunities to connect and be involved. 
The Building Business Leaders Seminar is a one-credit seminar offered once per week for 50 minutes for pass/no pass credit only. It is highly encouraged to be taken during the fall and winter terms of a student's first year. Typically, students in the Building Business Leaders cohort also enroll in BA 101: Introduction to Business during their first term.
If you are looking to be a part of a diverse group of business students that will be prepared to conquer the world, select this community when you apply for housing.
Location
Residence Hall: Earl Hall
Please note that communities can be moved to different residence hall buildings if the size or need of the community changes.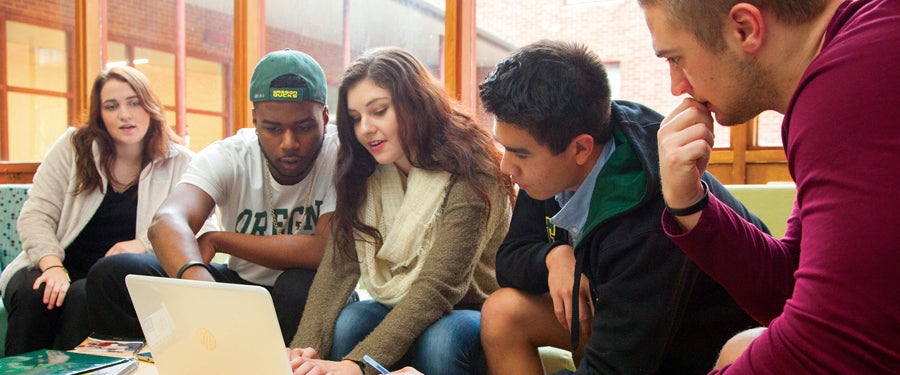 For more information, contact LCB-undergrad@uoregon.edu.
Who is eligible and how do I apply?
All first-year students are eligible.
Apply for University Housing and select the community you prefer in the "Community Preference" section.
Fill out the supplemental questions on your housing application. The program director will be in communication with you over the summer to remind you to fill out the form and determine class placement and details.
Explore other Community Options