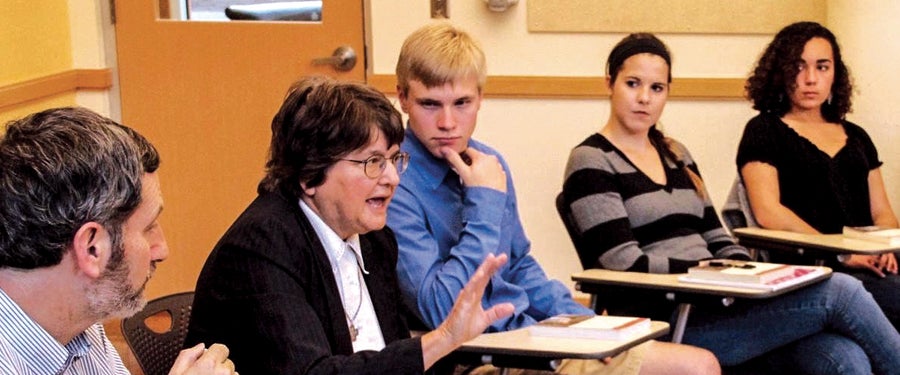 What is the Carnegie Global Oregon community?
The Carnegie Global Oregon community brings leaders from the local community and around the world to work with our students in a mutual exploration of the ethical issues that challenge us in our lives and our careers.
Students have the opportunity to engage with noted figures through small group conversations, weekly shared meals, internship opportunities, and employment. 
Carnegie Global Oregon students remain involved throughout their college experience, allowing them to create projects, develop leadership roles, and become active members of the ethical community. 
Why should I choose to live in this community?
Students will gain connections for internships, learn how to develop their own projects that engage with and help a community, and develop a cohort of passionate and engaged colleagues.
Previous guest speakers include Nigerian author and MacArthur genius Chimamanda Adiche; Jim Shephard, CEO of Bank AIG in Europe; Sister Helen Prejean, human rights crusader and author of Dead Man Walking; UN Ambassador Salman Ahmad, author of Rock and Roll Jihad; Jody Williams, a Nobel Peace Prize Laureate, and many others. 
Carnegie Global Oregon is a well-developed program, providing connections across campus and the world. Our students have high graduation rates, earn connections to internships around the world, study abroad, and have put on conferences on issues ranging from genocide to human trafficking. 
Students in Carnegie Global Oregon are involved in the local community, helping feed the homeless and tutoring local students. Students have unparalleled access to high-profile campus visitors and the opportunity to engage in serious questions that shape our political, economic, social, and environmental landscapes.
What courses will we take?
GEOG course TBA (fall term)
PHIL 102: Ethics (winter term)
GEOG 199: College Connections. Elective credit.
GEOG 199: ARC seminar, winter and spring terms
Location
Residence Hall: Earl Hall
Please note that communities can be moved to different residence hall buildings if the size or need of the community changes.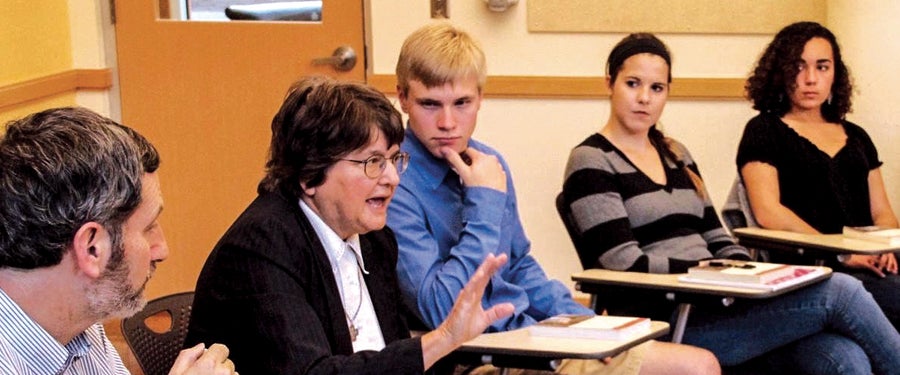 For more information, please visit carnegieglobal.uoregon.edu.
Who is eligible and how do I apply?
All first-year students are eligible.
Register for University Housing and select the community you prefer in the "Community Preference" section.
Fill out the supplemental questions on your housing application. The program director will be in communication with you over the summer to remind you to fill out the form and determine class placement and details.
Explore other Community Options