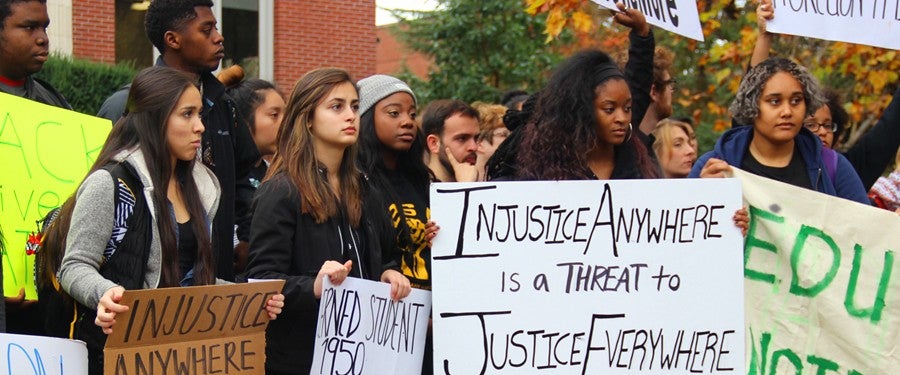 What is the Community for Social Activism?
The Academic Residential Community for Social Activism is a learning environment for students passionate about the pursuit of justice and social change. Through legal studies, ethics, and conflict studies, you'll figure out how to mobilize people, create agendas, and build processes of sustainable social activism. Your experience will include tailored course work, weekly discussions, and engagement with social activist organizations.
Why should I choose to live in this community?
If you want to study, engage, and live in a community with other students who are serious about social justice, if you want to be a part of a culture that values diversity, collaboration, and academic excellence, the ARC for Social Activism is for you. Living in this ARC, you'll learn to exchange views and create a shared language to talk about issues of identities, race, class, and gender that are shaping the present human condition. You'll learn how to bridge differences, build coalitions, and create a vision for integrating social justice engagement with long term personal and career goals. You'll also have access to committed faculty members, resident assistants, academic advising services, and a law librarian.
What courses will we take?
LAW 102: Introduction to Criminal Law (4 credits). Social science group satisfying.
PHIL 102: Introduction to Ethics (4 credits). Arts and letters group satisfying.
LAW 301: Youth and Social Change (4 credits). Social science group satisfying; identity, pluralism, and tolerance multicultural satisfying
All courses satisfy specific major and/or minor requirements.
Location
Residence Hall: Kalapuya Ilihi
Please note that communities can be moved to different residence hall buildings if the size or need of the community changes.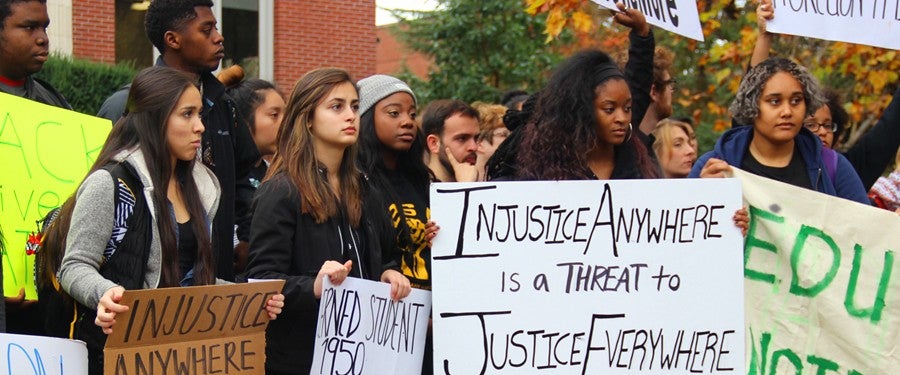 For more information, contact SocialActivismAtUO@uoregon.edu.
Who is eligible and how do I apply?
This community is full for the 2019–20 academic year.
All first-year students are eligible. A demonstrated interest in and passion for sustainable social activism on a local, national, and global scale is required.
Apply for University Housing and select the community you prefer in the "Community Preference" section.
Fill out the supplemental questions on your housing application. The program director will be in communication with you over the summer to remind you to fill out the form and determine class placement and details.
Explore other Community Options