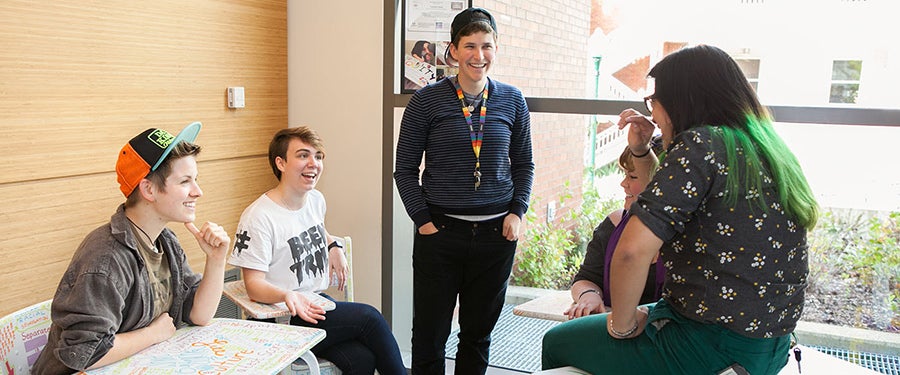 This community is full for fall 2021. However, we still want to support you in having as inclusive, supportive, and affirming an experience as possible living in the residence halls and attending the UO. If you have questions about gender-inclusive housing options within the residence halls, you are welcome to contact SJ (they/them), community director for the Gender Equity and LGBTQIA+ Scholars communities, at sjwil@uoregon.edu.
Contact LGBT Education and Support Services for more information about campus resources and student organizations.
What is the Gender Equity community?
A residential community for students who want to live with others who are committed to gender diversity, inclusion, and equity. The Gender Equity Community is intended for residents who acknowledge, experience, and celebrate the spectrum of genders inlcuding: agender, gender non-conforming, genderqueer, non-binary, trans*, two-spirit, etc.
Residents in this community can choose to share a room with a student of any gender identity or sex assigned at birth. Members of the Gender Equity Community share communal, all-gender restroom and shower facilities.
While the Gender Equity Community is primarily a residential community, University Housing also offers an LGBTQIA+ Scholars Academic Residential Community, which focuses on shared coursework, academics, and scholarship centered on LGBTQIA+ identities and studies.
Why should I choose to live in this community?
Residents who choose to live in this community will have the opportunity to live within a community of residents who may have similar or shared lived experiences of gender identity, gender expression, and/or sexuality as well as allies, all of whom are committed to the inclusion of all genders.
Location
Residence Hall: Earl Hall. Students living in this community will select roommates who are also in the community.
Please note that communities can be moved to different residence hall buildings if the size or need of the community changes.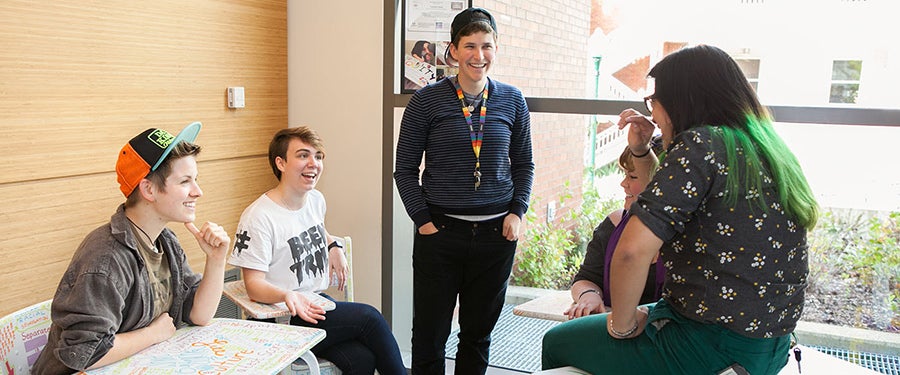 For more information, contact housing@uoregon.edu.
Who is eligible and how do I apply?
All residents are eligible.
Register for University Housing and select the community you prefer in the "Community Preference" section.
Fill out the supplemental questions on your housing application. The program director will be in communication with you over the summer to remind you to fill out the form and determine class placement and details.
Explore other Community Options