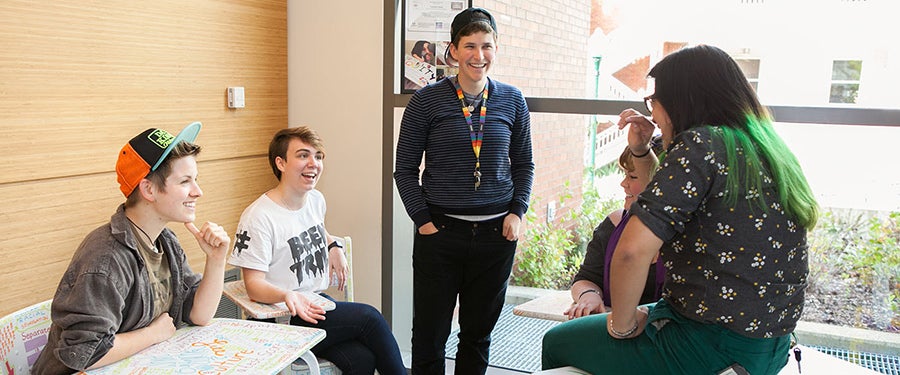 What is the Gender Expansive Community?
The Gender Expansive Community is for students who are committed to gender inclusion and centers trans, non-binary, gender non-conforming, agender, gender queer, gender questioning and students with gender expansive identities and experiences. Residents in this community can choose to share a room with a student of any gender identity or sex. 
While the Gender Expanisve Community is primarily a residential community, University Housing also offers an LGBTQIA+ Scholars Academic Residential Community, which focuses on shared coursework, academics, and scholarship centered on LGBTQIA+ identities and studies.
What are the community expectations?
Respect individuals' pronouns, gender, and sexuality.
Bring openness to cultivate a community of respect and community care.
Reflect on how your identities (race, sexuality, disability, etc.) intersect with your gender and influence your experience.
Attend one community program per term.
There is no course work required with the Gender Expansive Community.

Location

Residence Hall: Earl Hall. Students living in this community will select roommates who are also in the community.

Please note that communities can be moved to different residence hall buildings if the size or need of the community changes.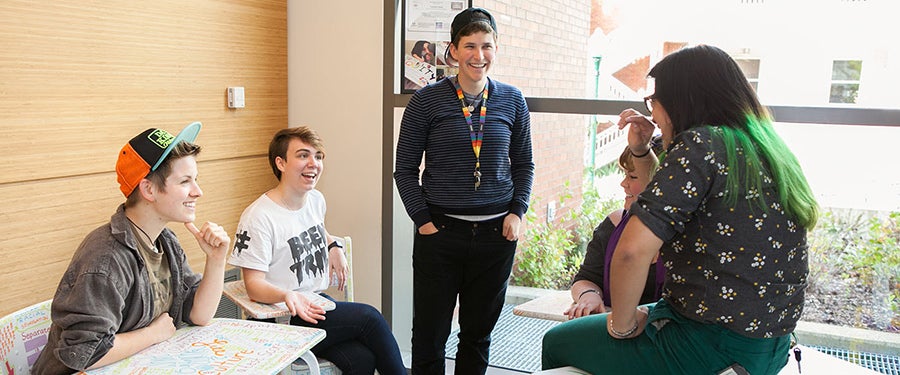 For more information, contact housing@uoregon.edu.
Who is eligible and how do I apply?
Students who are trans, non-binary, gender non-conforming, agender, gender queer, gender questioning and gender expansive or LGBTQIA+ and are committed to gender equity are encouraged to apply.
Register for University Housing and select the community you prefer in the "Community Preference" section.
Fill out the supplemental questions on your housing application. The program director will be in communication with you over the summer to remind you to fill out the form and determine class placement and details.
Explore other Community Options