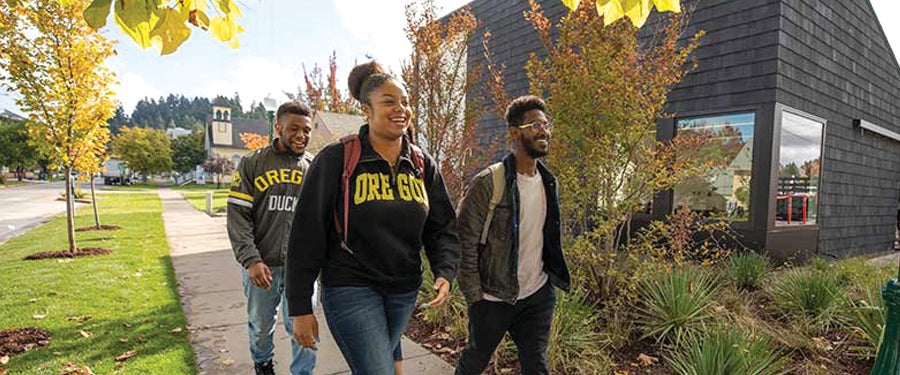 What is the Umoja Black Scholars community?
Named after the Swahili word for "unity," the Umoja community aims to cultivate a sense of belonging for Black students at the University of Oregon. Join the Umoja Residential Community if you are looking for a space in the residence halls where Black students can come together, grow in their own identities, engage with peer mentors, connect with academic advising and resources around campus, and learn about the diversity of the diaspora by sharing a home with each other.
There are no course or academic requirements associated with living in the community.
Location
Residence Hall: Justice Bean Hall
Please note that communities can be moved to different residence hall buildings if the size or need of the community changes.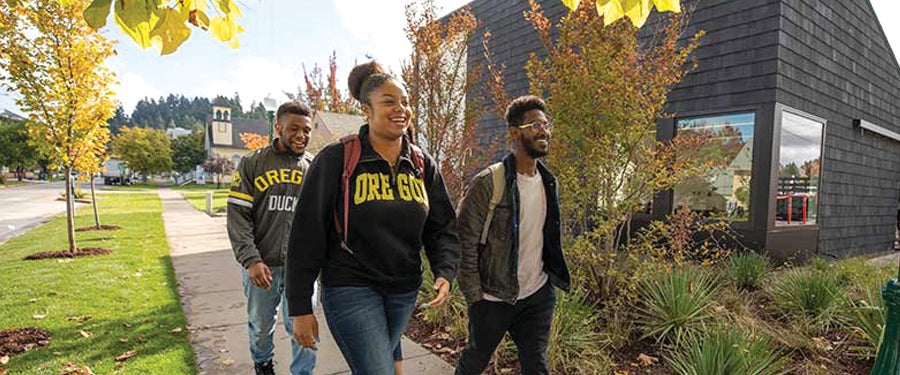 For more information, contact umojascholars@uoregon.edu.
Who is eligible and how do I apply?
The Umoja Black Scholars community is for University of Oregon students who identify as Black. Students can be of any undergraduate class.
Register for University Housing and select the community you prefer in the "Community Preference" section.
Fill out the supplemental questions on your housing application. The program director will be in communication with you over the summer to remind you to fill out the form and determine class placement and details.
Explore other Community Options