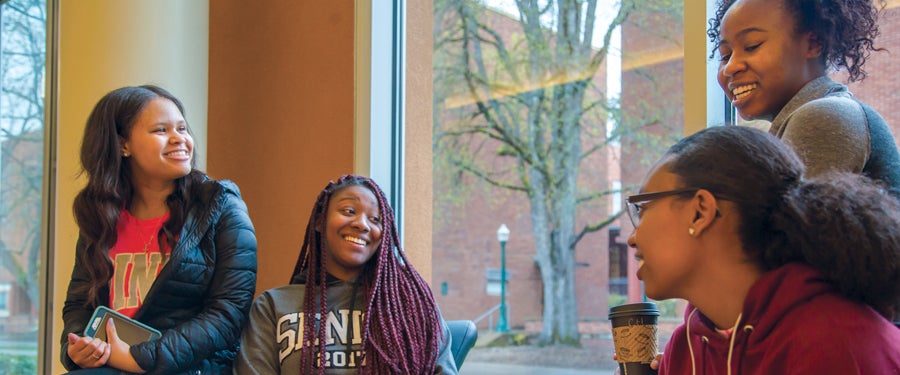 What is the Umoja Pan-African Scholars?
Named after the Swahili word for "unity," the Umoja community aims to cultivate a sense of belonging for students of African descent at the University of Oregon. This community was designed to meet the social and academic needs of Black-identified students through fostering an understanding of and respect for Black cultures, identities, and histories. Residents have the opportunity to gain an in-depth awareness of historic and contemporary experiences of African-Americans through course work, guest lecturers, programs, and community service. 
Why should I choose to live in this community?
The Umoja community will provide resources and support for residents' social and academic needs. Through a Black studies curriculum, residents will become familiar with the evolution of Black racial histories and how those histories affect their contemporary experiences and the development of intersecting identities both locally and globally. Connections between scholarship and experience are further developed through cocurricular programming, which includes seminars, events, guest speakers, and professional development opportunities. This combination of curricular and cocurricular programming is designed to encourage personal exploration and intellectual growth among Umoja scholars, with a goal of nurturing both individual and community empowerment for students and communities of African descent.
Umoja creates a space in the residence halls in which Black/Pan-African students can come together, grow in their own identities, and learn about the diversity of the diaspora by sharing a home with each other. It is also meant to create safety that will allow for Black wellness, community-building, and academic success.
All students who live with Umoja receive support in the above areas of learning, as well as utilizing community resources, navigating campus, decision-making, and leadership development. There are two resident assistants living on the floor with the scholars, who will act as mentors and assist students in their success.
Umoja will also offer opportunities on campus, off campus, and in the state and region for students to grow in Black-centered professional development, personal success, decision-making, and wellness. Some of these opportunities will also be open to Black non-ARC members.  
What courses will we take?
ES 101: Introduction to Ethnic Studies (4 credits), fall term.
ES 101 discussion section, fall term.
ARC seminar (1 credit). Fall, winter, and spring terms.
Location
Residence Hall: Living-Learning Center
Please note that communities can be moved to different residence hall buildings if the size or need of the community changes.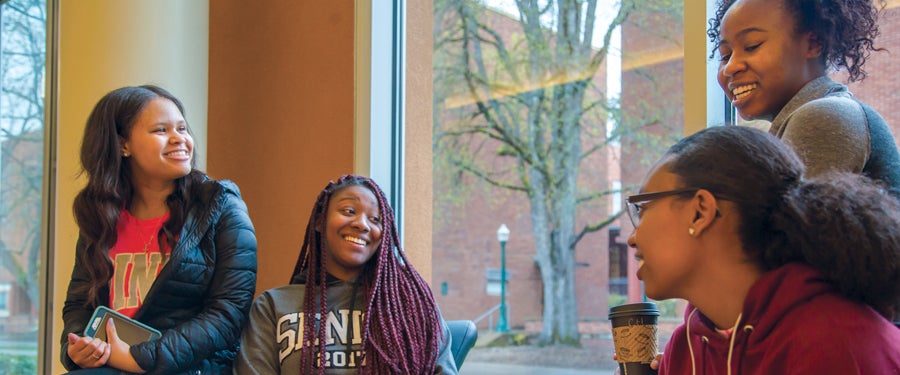 For more information, contact umojascholars@uoregon.edu.
Who is eligible and how do I apply?
The Umoja Pan-African Scholars ARC is for students who are eligible to live in University Housing who identify as Black and part of the African diaspora. Umoja Scholars must be willing to enroll in the ARC courses, as well as participate in the university's IMPACT (peer mentoring) program as either a mentor or mentee. Students can be of any undergraduate class.
Apply for University Housing and select the community you prefer in the "Community Preference" section.
Fill out the supplemental questions on your housing application. The program director will be in communication with you over the summer to remind you to fill out the form and determine class placement and details.
Explore other Community Options