Kalapuya Ilihi
Kalapuya Ilihi is named in honor of the Kalapuya, the indigenous people of the Willamette Valley. The building is adjacent to the Many Nations Longhouse and features art by Native American artists from the region. 
Kalapuya Ilihi opened in fall 2017. It features a maker-hacker space, study rooms, a large collaboration space, gender inclusive bathrooms, and a community kitchen. This building provides opportunities for students and faculty to come together and collaborate through community spaces and event facilities.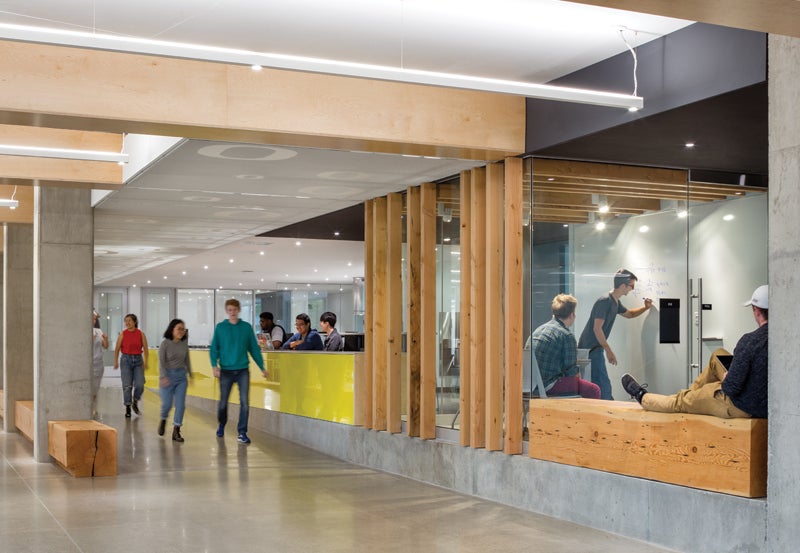 Amenities
All utilities paid
Community kitchen
Covered bike racks
Laundry in building
Maker-hacker space
Pac-12 Now
ResNet services
Seminar room for students
Study and lounge spaces
Wi-Fi in all rooms
24/7 on-call staff
---
Kalapuya Ilihi Communities
Kalapuya Ilihi is home to four Academic Residential Communities as well as one Residential Community. The building has spaces like classrooms, offices for faculty advisors, study rooms, studio space, and a community kitchen to help foster the growth of these communities. The four ARCs often collaborate on discussions and projects. 
Academic Support in Kalapuya Ilihi
PathwayOregon advisor Jessa Heath supports the Kalapuya Ilihi community and there are also academic advisors and peer advisors who come to the building to help students with questions about classes and major selection.
Debra Thompson, the faculty member in residence for Kalapuya Ilihi will often host breakfast on Sunday mornings at the building's community kitchen. University president Michael Schill and other guests from around campus have served up pancakes at Kalapuya Ilihi breakfast. Informal interactions with professors and academic support team members can make you more successful as a student. 
---
---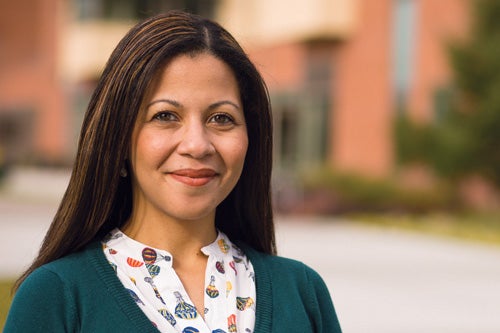 Meet Debra Thompson
Associate Professor, Political Science
Debra Thompson ("Dr. T" to the students) is the faculty member in residence at Kalapuya Ilihi. She and her family live in the building. She hosts coffee and pancake breakfasts on Sunday mornings in the community kitchen and is part of the Kalapuya Ilihi community.
Kalapuya Ilihi Location
Physical Address
1751 E 17th Ave
Eugene, Oregon
Mailing Address
Student's full name
63### or 64###
1710 East 15th Ave.
Eugene, OR 97403+2264
Service Center
Located in the lobby on the first floor of Global Scholars Hall. Go here for mail and packages; a key if you're locked out; movie, game, and equipment checkout.
Phone: 541-346-9114
Daily: 8:00 a.m.–10:00 p.m.