Justice Robert Sharp Bean Hall
Located on the east side of campus near Matthew Knight Arena, Justice Bean offers the easiest commute to concerts and sporting events. It is also located across from the Global Scholars Hall, providing easy access to dining. Justice Bean Hall has newly renovated community spaces and room finishes, and it houses several Academic Residential Communities.
Justice Bean Hall Renovations
Students living in Justice Bean will be in an entirely renovated facility featuring community study spaces, two community kitchens, two elevators, and renovated community lounges. The sinks, toilets, and showers are in individual restroom spaces that provide convenience and privacy. All student rooms feature new floors, wall and ceiling finishes, modular furniture, and a new energy efficient heating and lighting system.
As part of the renovation, the new Justice Bean Hall commons area features generous studying and social spaces, as well as faculty offices and classrooms to support the academic mission of the university. In one of the faculty offices, you will find Justice Bean's faculty fellow, David McCormick, professor of biology and director of the Institute of Neuroscience.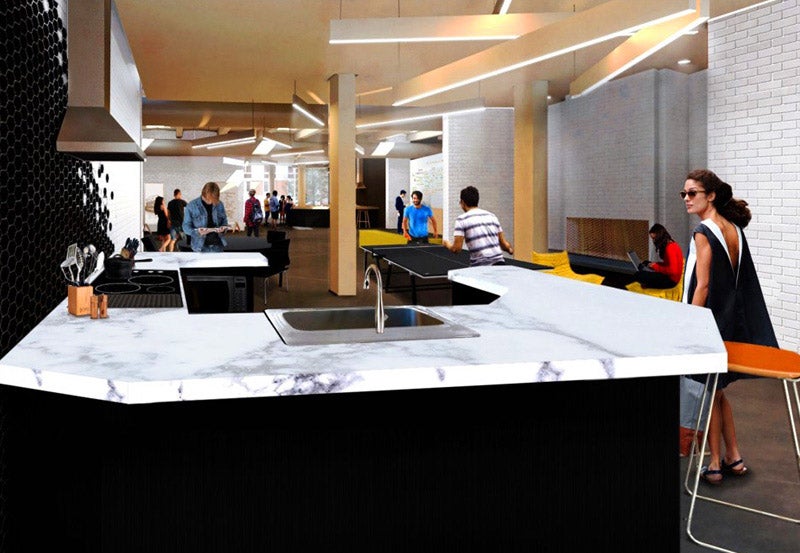 Amenities
All utilities paid
Courtyard
Covered bike racks
Laundry in building
Elevators
Faculty offices and classrooms
ResNet services
Study and lounge spaces
TV and recreation room
Wi-Fi in all rooms
24/7 on-call staff
Two community kitchens
---
Justice Bean Hall Communities
Business, Latinx, Health Sciences, Environmental Leaders, Umoja Black Scholars, and Clark Honors College Academic Residential Communities live in Justice Bean Hall. Honors college students may select the neighboring Global Scholars Hall or Justice Bean Hall on their housing registration. Honors College students may choose to be part of the Health Sciences community and also take part in Honors College academic community events.
Academic Support in Justice Bean Hall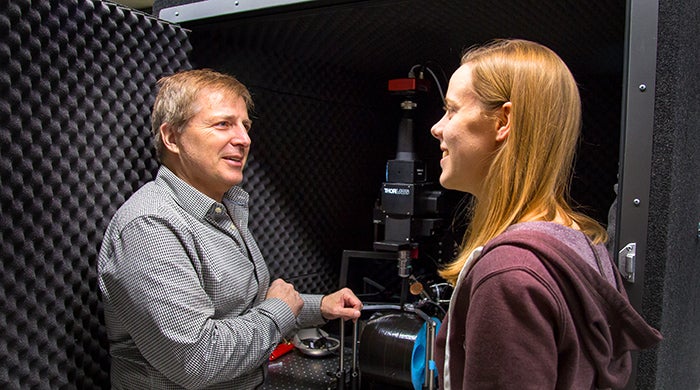 David McCormick
Faculty fellows are part of your hall community.  They have informal interactions with students that can include giving advice, helping with homework, and mentoring students in their hall. 
David McCormick, professor of biology and director of the Institute of Neuroscience is one of the faculty fellows in Justice Bean Hall. There are also academic advisors and PathwayOregon advisors that visit the hall throughout the year.
---
Lanch McCormick
Lanch McCormick, Justice Bean Hall faculty fellow, is the director of student engagement for the Center for Undergraduate Research and Engagement. She dedicates her time to supporting students and their involvement in developing new knowledge and creative works across all disciplines.
---
Service Center
Located in Global Scholars Hall. Go here for mail and packages and a key if you're locked out.
Phone: 541-346-9114
9:00 a.m.–10:00 p.m. Monday–Friday
Noon–10:00 p.m. Saturday–Sunday
Construction in the Neighborhood
The renovation of Hayward Field near Justice Bean Hall is almost complete.
There will be construction noise and vehicle traffic at the new residence hall site west of Justice Bean. Contractors have been asked to be mindful of student schedules and noise levels.