Learn to Lead
University Housing offers students influential and meaningful leadership opportunities.
Resident Assistants
Resident assistants (RAs) are part-time live-in student leaders in the residence halls. As a resident assistant, you have the opportunity to act as a cultural navigator of students' experience, assist students with academics, help students develop relationships across campus, and most importantly, assist students in having a positive experience living and learning in our communities. RAs commit an average of 20 hours per week.
Application Information
The resident assistant application is closed for 2023–24. Applications are typically accepted beginning December each year. For more information about being an RA, read the position description.​​​​​
Direct any questions to rahelp@uoregon.edu.
Sally Smith and Richard Romm Resident Assistant
Enrichment Fund Program
This RA enrichment fund provides invaluable support for resident assistants to pursue experiential learning opportunities, share about their leadership experiences, create innovations to enhance the residential communities, and hear about and networking with former RAs.
Get Involved
Currently living in the residence halls and looking to get involved? Look no further. Become a member of the Residence Hall Association (RHA) and represent all students by recommending policy changes to administration, collaborating with other student government groups, and creating fun events in the residence halls. Or join the National Residence Hall Honorary (NRHH), a leadership-based honorary comprised of exemplary residential students who value recognition and service. UO students can join NRHH if they have lived on campus for at least one term and have a GPA of at least 2.50.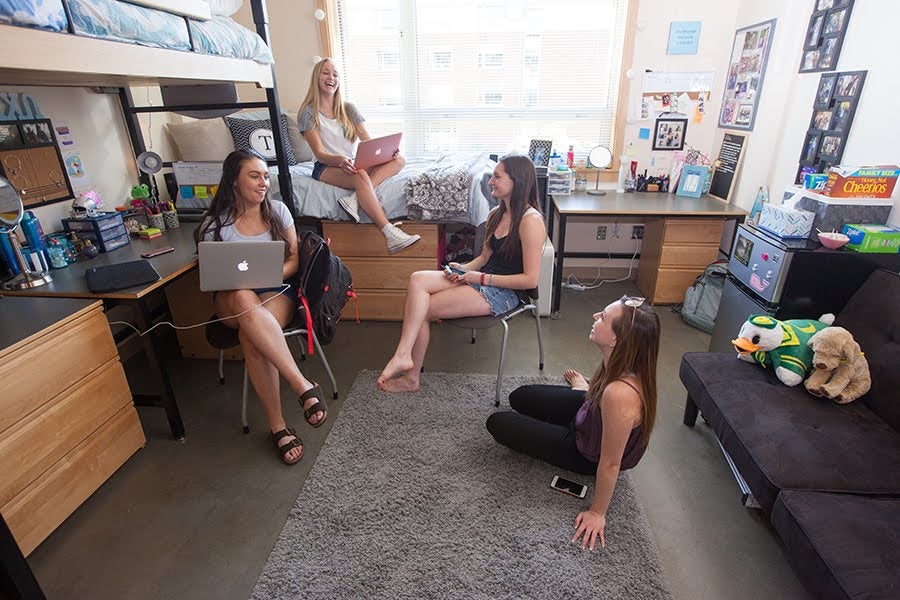 RHA
Connect with RHA at general council meetings on Wednesdays at 7:00 p.m. in the Living Learning Center Performance Hall (Room 101)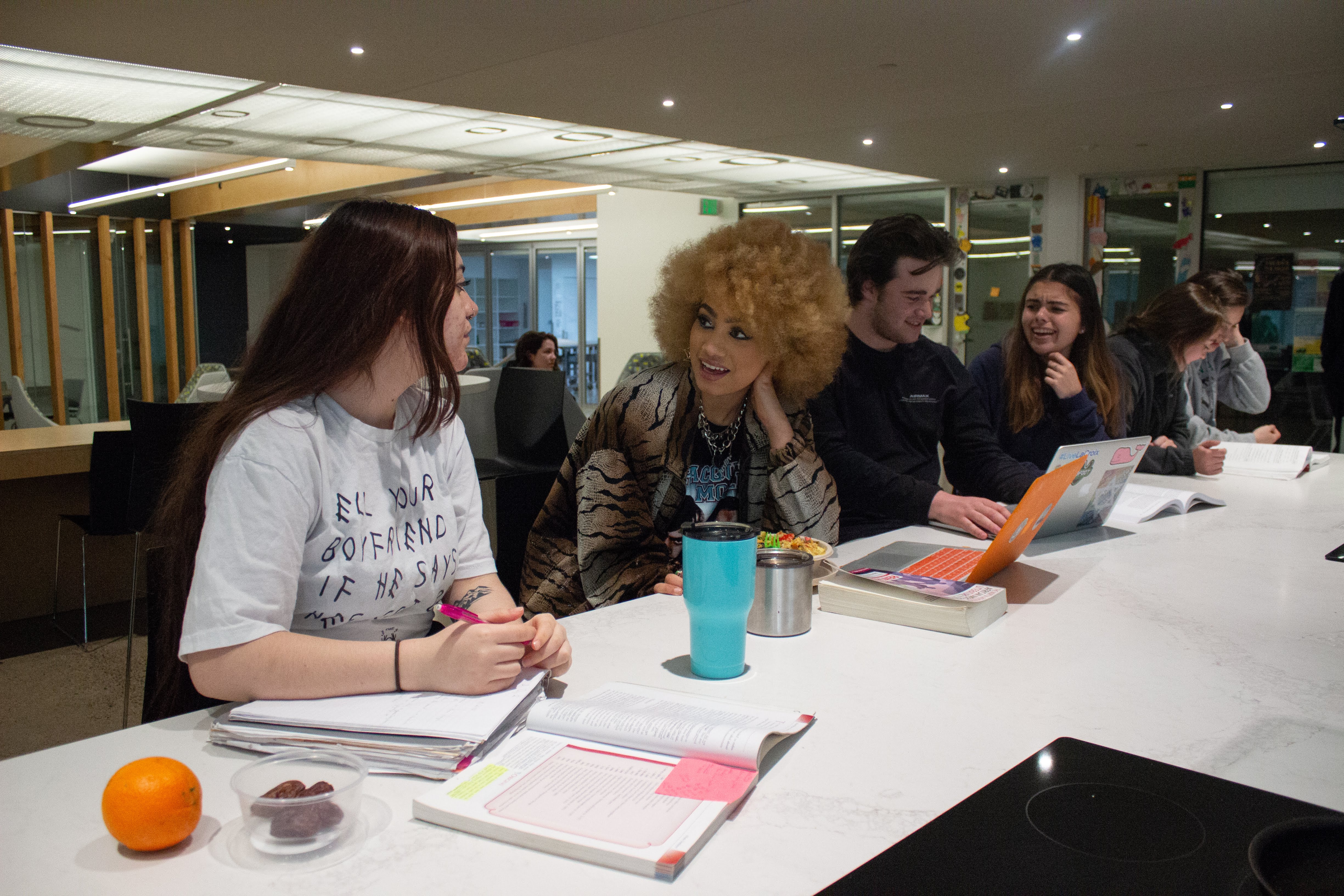 NRHH
Connect with NRHH at general body meetings on Mondays at 6:00 p.m. in Kalapuya Ilihi 117.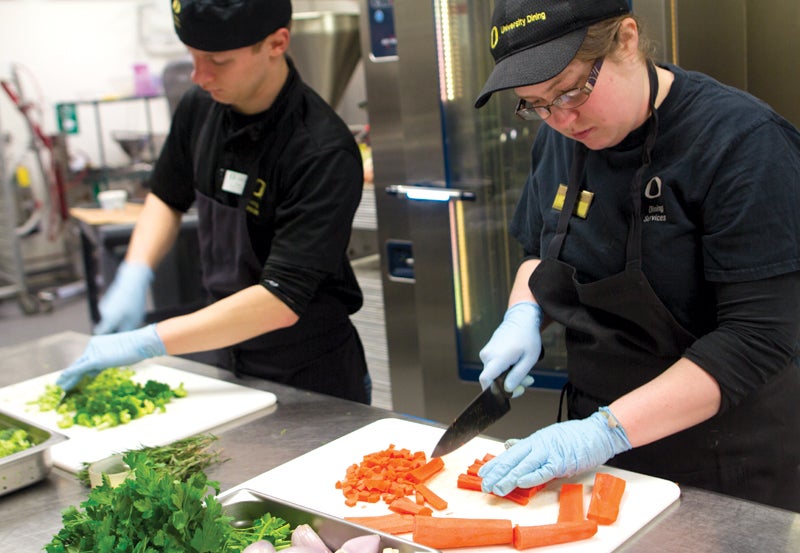 Student Job Opportunities
University Housing is one of the largest employers on the University of Oregon campus. All UO student jobs are posted by the Career Center, you will need to log in to search these jobs.
University Housing student jobs include:
Applications for resident assistants are posted each year at the end of fall term.
For sandwich designers, pizza artists, and charismatic cashiers, University Dining jobs are a great way to work on campus.