David McCormick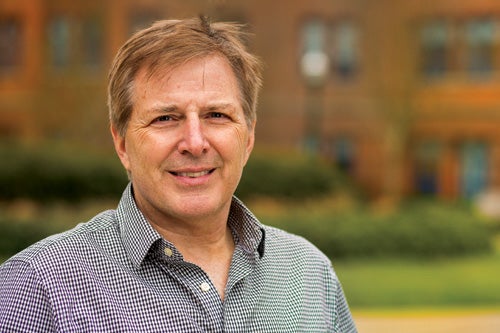 Faculty Fellow; Professor, Biology; Director, Institute of Neuroscience
Background and areas of interest?
I am the director of the Institute of Neuroscience, so all things related to the mind and brain!  My wife, Lanch, is Director of Student Engagement and we both love being involved in student life.  I am also a teacher of mindfulness meditation.  We are the parents of Sasha, the Samoyed dog.  I will be bringing her to campus on occasion, so come pet her!
What brought you to the University of Oregon? 
The University of Oregon has a great neuroscience community and I am excited to have joined it.  In addition, we have always loved the Pacific Northwest, especially Oregon.
How did you get involved in academic advising?
Before moving to the University of Oregon, I lived as a resident fellow with 400 students in a residential college.  I greatly enjoyed interacting with the students and advising freshman on course selection and life at the university. 
What's the best advice you have for a college student? 
A happy life takes thought and planning, without obsessing over it.  Take care of yourself.  Sleep well, eat well, get exercise, and socialize in addition to academic studies.  Keep your mind open and explore.  Try out many of the things that UO has to offer, but also make sure you do well in your chosen interests.  Balance is the key word!
How can students contact you?
Students are welcomed to email me at davidmc@uoregon.edu. If you would like to chat, visit my lab, or visit Sasha, let me know!