Kalapuya Ilihi
Kalapuya Ilihi is named in honor of the Kalapuya, the indigenous people of the Willamette Valley. The building is adjacent to the Many Nations Longhouse and features art by Native American artists from the region. 
Kalapuya Ilihi features a maker-hacker space, study rooms, a large collaboration space, gender inclusive bathrooms, and a community kitchen. This building provides opportunities for students and faculty to come together and collaborate through community spaces and event facilities.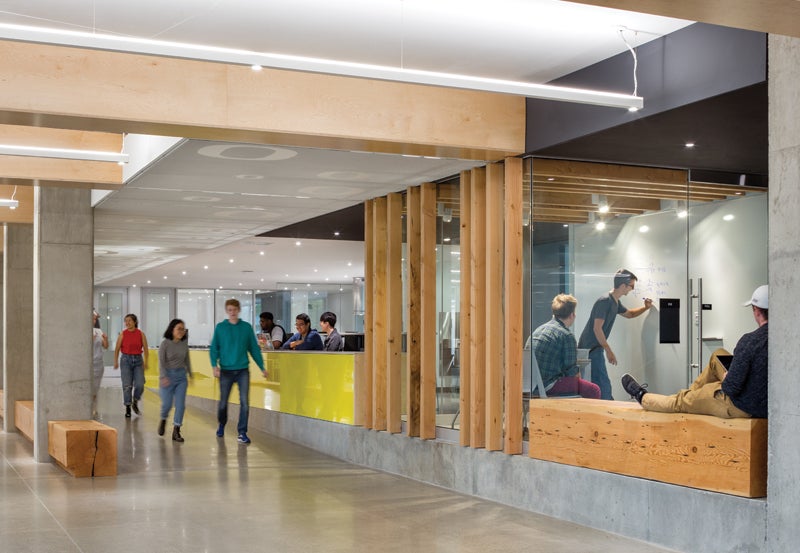 Amenities
All utilities paid
Community kitchen
Covered bike racks
Laundry in building
Maker-hacker space
ResNet services
Seminar room for students
Study and lounge spaces
Printer
Wi-Fi in all rooms
24/7 on-call staff
---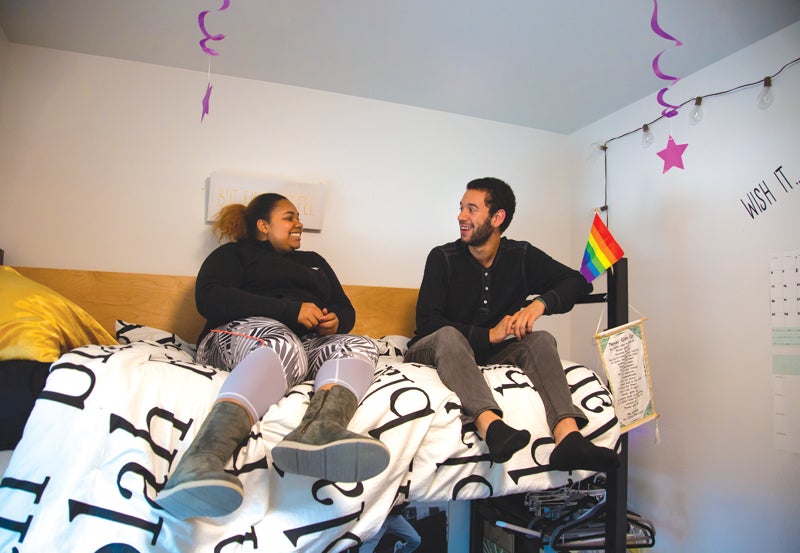 Room Types
---

Beds: twin extra long 36" × 80"
Size: 173–340 ft2, varies by room type
Kalapuya Ilihi Communities
Kalapuya Ilihi is home to four Academic Residential Communities as well as one Residential Community. The building has spaces like classrooms, offices for faculty advisors, study rooms, studio space, and a community kitchen to help foster the growth of these communities. The four ARCs often collaborate on discussions and projects. 
Academic Support in Kalapuya Ilihi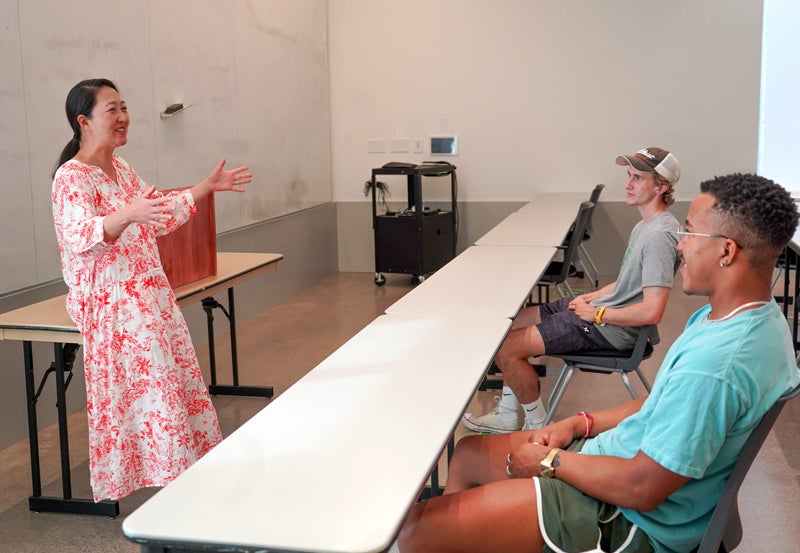 Jina Kim
Associate Professor, East Asian Languages and Literatures
Jina Kim is the faculty member in residence at Kalapuya Ilihi. She is planning fun events for this year, including afternoon tea and karaoke nights. She is committed to helping residents succeed during their first year at the UO and beyond. Look for her in her office on the first floor of Kalapuya or her East Asian Languages and Literatures office in Friendly Hall.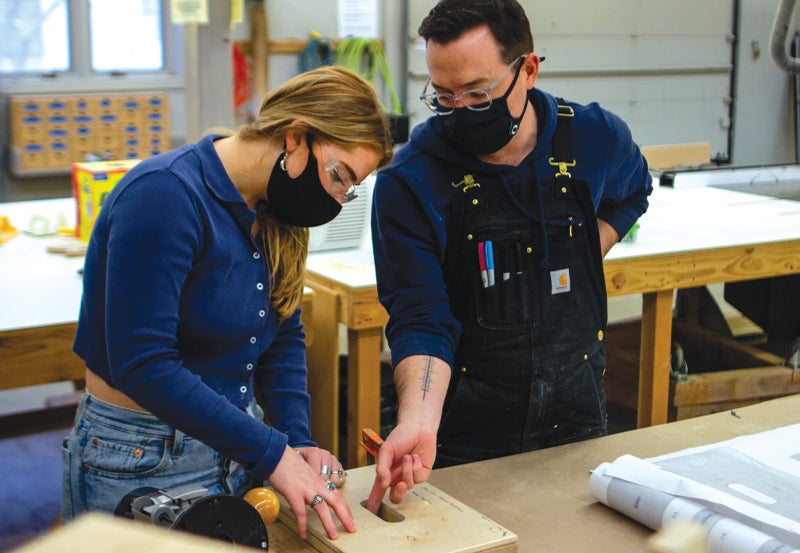 Cory Olsen
Assistant Professor, School of Architecture and Environment
Cory Olsen is the faculty fellow for Kalapuya Ilihi. This means he will be available to answer questions and will be involved in events in your hall. Olsen is an assistant professor of interior architecture. His research focuses on furniture design and prototyping.
Kalapuya Ilihi Location
Physical Address
1751 E 17th Ave
Eugene, Oregon
Mailing Address
Student's full name
63### or 64###
1710 East 15th Ave.
Eugene, OR 97403-2264
Service Center
Located in the lobby on the first floor of Global Scholars Hall. Go here for mail and packages and a key if you're locked out.
Phone: 541-346-9114