Scott Fisher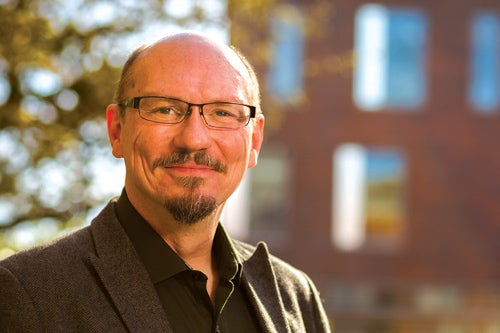 Faculty Fellow; Astronomy Lecturer and Outreach Coordinator, Physics
Area of tutoring expertise:
Astronomy
What brought you to the University of Oregon?
At the UO, I saw an opportunity to take a new approach to teaching astronomy at a large liberal arts school. Our observatory, Pine Mountain, was also a big draw; I hope to see improvements there and make it a major resource for all students. I also like Eugene and the Pacific Northwest. Oh, having a great football team and strong athletics doesn't hurt, either.
How did you get involved in physics and astronomy?
I've always been the 'science-y' guy that liked building things and working with computers, and I was good—but not great—at math. As a freshman, I planned to do engineering, but I switched to physics. I was a senior physics major when I took my first astronomy class, and it interested me so much that I doubled my major to pursue astronomy as well, and I never looked back. After graduate school, I got a job at the fourth largest telescope in the world and worked there for most of my career before I came to Oregon.
What's the best advice you have for a college student?
Come to college prepared to be proactive about your education. Don't passively wait around for things to happen; you have make it happen. Engage in all aspects of your time and experience here. From classes and learning, to friends and fun, you will gain the most if you come here ready to go for it.
How can students contact you?
Visit me in Living-Learning Center North 108 on Wednesdays from 3:00–5:00 p.m. and in the Community Director office on Fridays from 1:00–3:00 p.m. Email me at rsf@uoregon.edu, but beware, I typically have a significant backlog to deal with.
I hold regular office hours in Willamette Hall, too, and might host a lunchtime roundtable discussion that is open to everyone a few times a week.