Living on campus is about connection: to friends, resources, and great food. Our residence halls are designed to enhance your life on campus, with live-in faculty members, locally sourced and organic food, traveling tutors and advisors—even communal kitchens, music practice rooms, and a makerspace. In short, everything you need to start your college career right at home.
Plan for Holiday Breaks
Learn more about breaks and holiday hours at the University Housing office and service centers.
Meal Plan Points
You can review your meal plan points by logging into My Housing.  
Support Right at Home
Academic support comes to you.
Tutoring, academic advising, or a chat with live-in faculty, all without leaving your hall.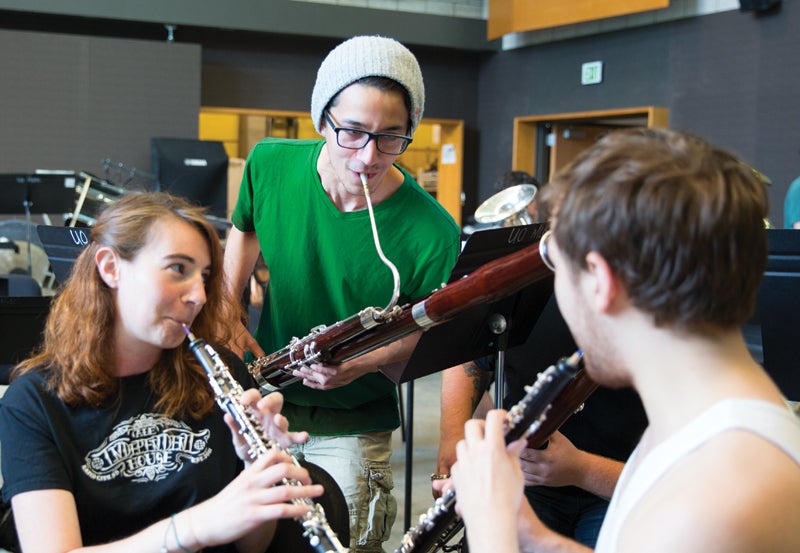 Discover Your Community
Want an on-campus living experience that fits with your major, your identity, or your interests? There are communities that can help you get even more out of your experience living on campus.