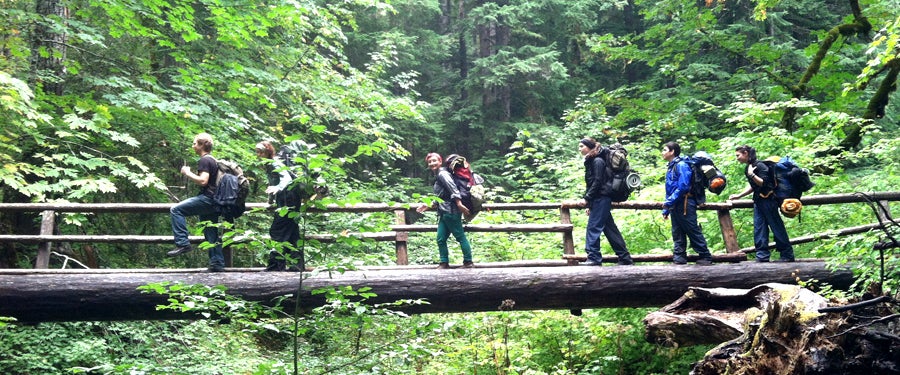 What is the Environmental Leaders Community?
When you join the Environmental Leaders community, you get to live and learn with peers who share your enthusiasm for the environment and social justice. You will live together in the same hall while exploring sustainability through course work, campus activities, and ARC opportunities such as the Green Beans Leadership Team, a reading group, gardening in our outdoor grow pod and our plot in the Grove Garden, and more. The program begins with an orientation camping trip where you will get to know your peers and engage with specific sustainability topics such as food and farming, environmental justice, or biking and sustainable transportation. During this trip you will explore Eugene's quirky corners and the natural world beyond campus with student leaders and other mentors.
Our planet is precious and our environmental problems are complex. Solving them requires the passion and talents of planners and designers, engineers and scientists, legal experts and civic engagers, energy experts and farmers, inventors and entrepreneurs, artists and thinkers, and those willing to advocate for social justice, and the needs of nonhuman species. How will you make a difference?
Why should I choose to live in this community?
If you're interested in tackling complex environmental problems, Environmental Leaders is for you. Enthusiasm and curiosity are the only requirements. This community welcomes students from any academic track, regardless of existing environmental knowledge. No matter what you hope to do for the environment, Environmental Leaders is a great place to begin the journey.
Besides the orientation trip, you're expected to complete one environmental studies course in fall quarter and take the Environmental Leaders ARC seminar during fall and winter term. Sustainability is a foundational value at the UO and there are numerous activities available including hikes, special lectures, service projects, and weekend camping trips. You can participate in as many or as few of these as you like.
What courses will we take?
ENVS 203: Environmental Studies (4 credits, fall quarter)
UGST 112: Topics in the Environmental Leaders ARC (4 credits—2 in fall, 2 in winter)
These courses satisfy specific environmental studies minor or major requirements and/or satisfy humanities and social science general education group requirements.
Location
Residence Hall: Justice Bean Hall. Students living in this community will select roommates who are also in the community.
Please note that communities can be moved to different residence hall buildings if the size or need of the community changes.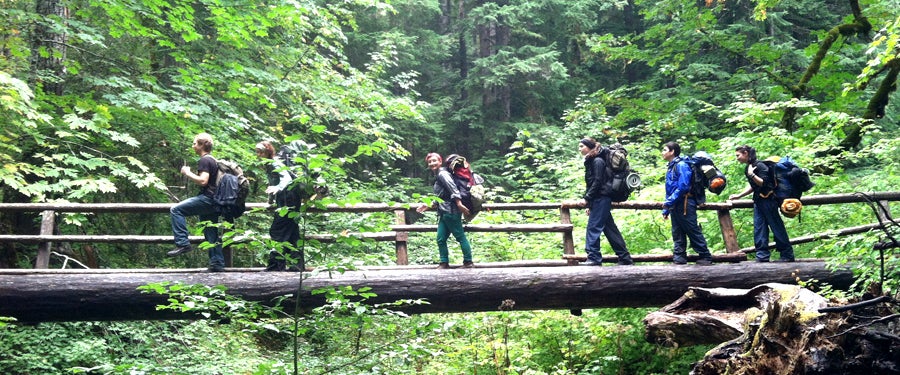 For more information, contact envleaders@uoregon.edu.
Who is eligible and how do I apply?
All first-year students are eligible. 
Register for University Housing and select the community you prefer in the "Community Preference" section.
Fill out the supplemental questions on your housing application. The program director will be in communication with you over the summer to remind you to fill out the form and determine class placement and details.
Explore other Community Options