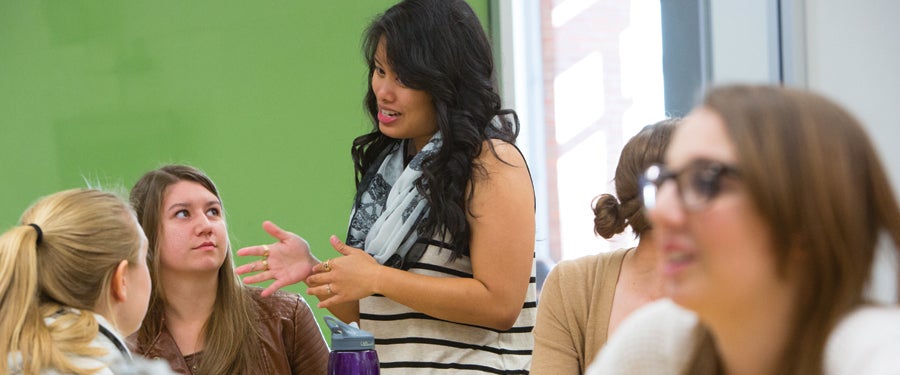 What is the Robert D. Clark Honors College Community?
This is a community designed for students to dive into the dynamic community within the Clark Honors College (CHC), including opportunities to connect with a CHC peer mentor, interact with CHC faculty members, and participate in CHC exclusive events and programs—in addition to forming connections with other honors students. Honors college students have an academic home in Chapman Hall and a residential home in the New Residence Hall which offer strong learning environments with a variety of living and learning spaces. Some honors college classes, especially those most often attended by first year students, are held in classrooms in the New Residence Hall, and both academic and social events take place within the residence hall throughout each term.
Why should I choose to live in this community?
Choosing the Academic Residential Community for the Clark Honors College puts you in a living environment with fellow honors college students, many of whom will be taking the same first-year courses as you. Returning students serving as resident assistants in the community are also students in the honors college. They are a wonderful source of information and can provide tips and tricks on how to approach honors classes, as well as balancing social activities with your workload. This community focuses on providing honors students with increased access to academic resources, as well as supporting the development of well-rounded students through social programming.
Location
Residence Hall: New Residence Hall. Students living in this community will select roommates who are also in the community.
Please note that communities can be moved to different residence hall buildings if the size or need of the community changes.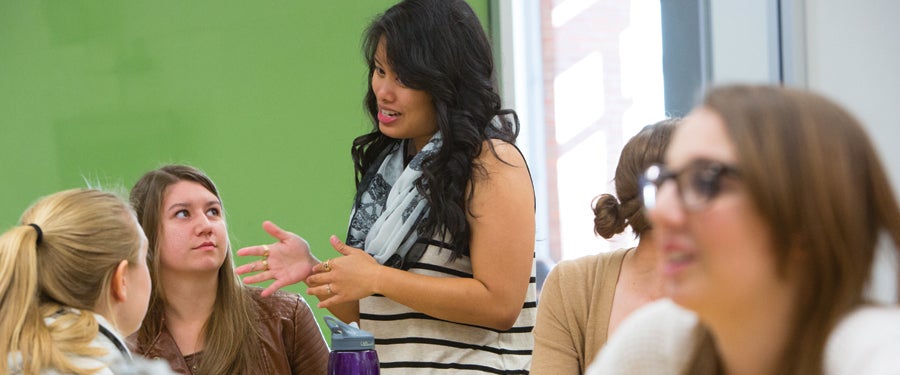 For more information, contact honors@uoregon.edu.
Who is eligible and how do I apply?
Only students who have been admitted to the Clark Honors College may be a part of this Academic Residential Community. Enrollment in this ARC is automatically processed once you have registered for housing and been admitted to the Clark Honors College. Complete the university application to apply to both the honors college and the University of Oregon.
CHC ARC students may live anywhere in the residence halls. If you wish to live among other honors students in the community in the New Residence Hall, you may sign up for that community during room selection. Your roommate(s) must also be in the CHC.
If you wish to join a different ARC, you are free to apply for one while registering for housing. If you join another community, you must live in one of the spaces designated for—and with roommate(s) from—that community. You will still be a member of the CHC ARC, however, and may participate in programs and events if you so choose.
Explore other Community Options