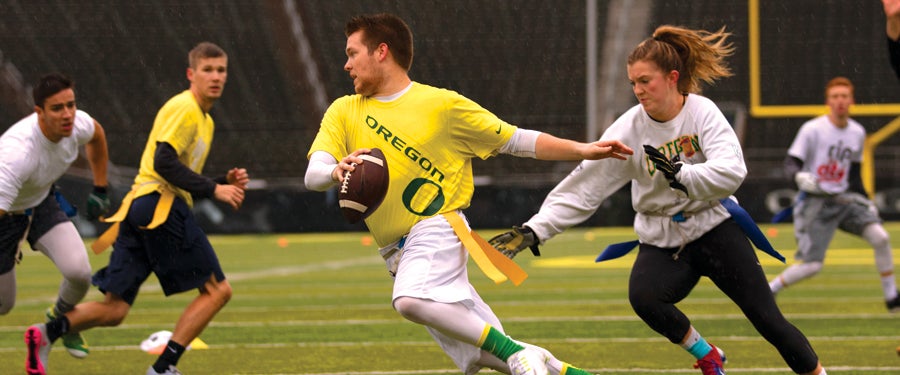 Nurturing a Passion for Healthy Living
The Thrive Academic Residential Community is for students passionate about building a healthy campus through a fun approach to personal well-being, peer education, and community influence. Through the science of behavior change and happiness and health promotion theories, you'll explore ways to make the best choices for yourself—and build sustainable healthy communities.  
Why Live in the Thrive ARC?
This community, led by the Physical Education and Recreation Department, strives to help students become aware of their strengths and challenges in multiple dimensions of wellness: physical, mental, social, environmental, and intellectual well-being as well as leadership fortitude. Students will live within a community that supports healthy lifestyles while creating lasting friendships and experiencing meaningful mentorship. This ARC will support the research in guiding students to improve their lives in key areas of well-being that are within their control. The philosophy is that students will experience ways to prioritize their health and well-being, move toward and maintain healthy choices, and influence their peers in a purposeful and supportive cohort.
What are the community expectations?
Biology class: Neuroscience of Happiness (BI 170, fall term)
Yearlong ARC seminar (UGST 112): 4 credits total
Mindfulness, meditation, and movement sessions
Community meals—planning, shopping, preparation, and enjoyment
Annual intramurals membership
Location
Residence Hall: Earl Hall. Students living in this community will select roommates who are also in the community.
Please note that communities can be moved to different residence hall buildings if the size or need of the community changes.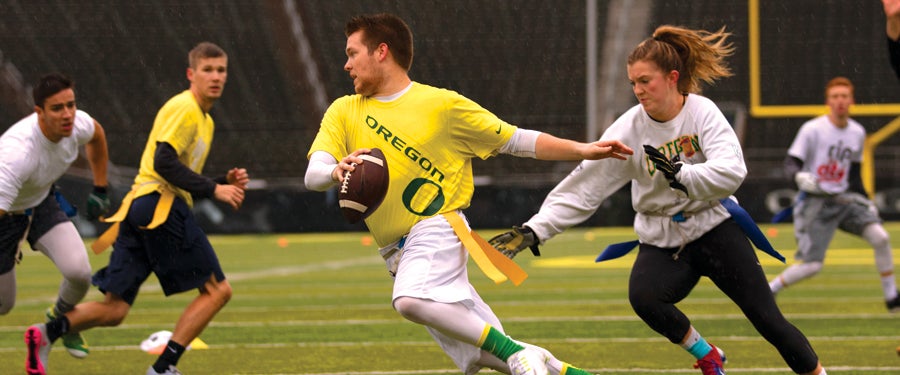 For more information, contact ThriveARC@uoregon.edu.
Who is eligible and how do I apply?
All first-year students who are interested in wellness and wanting to enroll in healthy community pathway courses are welcome. We want students who are looking to foster and maintain healthy habits that support personal and community well-being.
Register for University Housing and select the community you prefer in the "Community Preference" section.
Fill out the supplemental questions on your housing application. The program director will be in communication with you over the summer to remind you to fill out the form and determine class placement and details.
Explore other Community Options