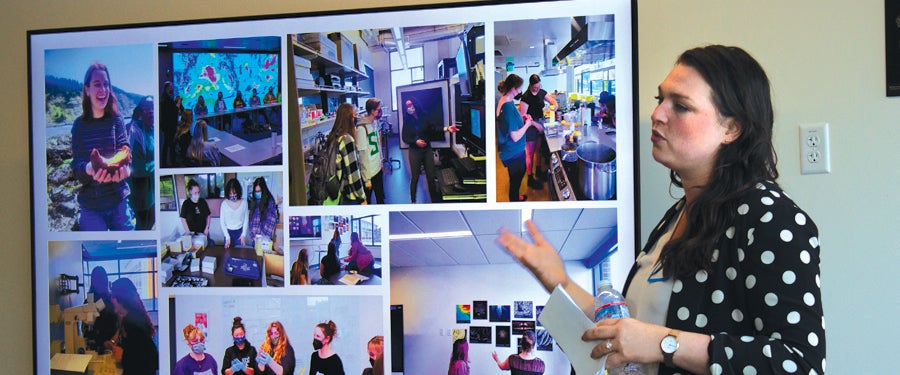 This community is full for fall 2023.
What is the Women in Science and Math community?
The Women in Science and Math Academic Residential Community is designed for students exploring careers in science, math, engineering, and related fields. Participation in this community will help students cultivate meaningful relationships with like-minded peers and be part of a small, supportive, close-knit community of students interested in science and math.
What are the benefits of living in this community?
ARC members will learn about cutting-edge research and future career paths and will receive guidance and mentorship from scientists at all stages of their careers: professionals, faculty, graduate students, and peers. Cocurricular activities include visiting campus labs to explore research opportunities, career development workshops, panels discussions, peer-facilitated study groups, and summer research grant opportunities.
What classes will we take?
All students will enroll in the Women in Science and Math ARC Seminar designed to help students cultivate the skills they need to excel in STEM fields at the UO and beyond.
Location
Residence Hall: Unthank Hall. Students living in this community will select roommates who are also in the community.
Please note that communities can be moved to different residence hall buildings if the size or need of the community changes.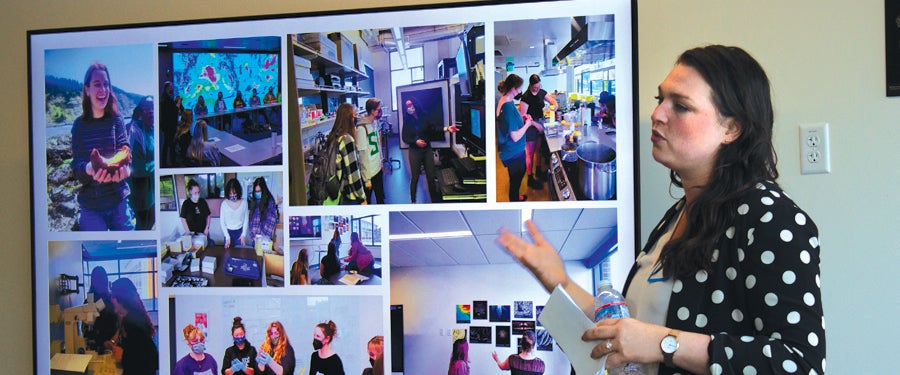 For more information, contact housing@uoregon.edu.
Who is eligible and how do I apply?
This ARC is open to anyone who identifies as female or non-binary or is a strong ally of those communities. Students must have declared a major in a science- or math-related field, or have selected either the Scientific Discovery and Sustainability (SDS) or Healthy Communities (HC) Flight Path. Students that are interested in exploring undergraduate research opportunities are especially encouraged to apply.
Register for University Housing and select the community you prefer in the "Community Preference" section.
Fill out the supplemental questions on your housing application. The program director will be in communication with you over the summer to remind you to fill out the form and determine class placement and details.
Explore other Community Options