Live Here Next Year
Your home on campus isn't just for your first year. As a current student living in the residence halls, you can continue to live in the heart of where you learn, connect, and eat. Live here next year and take advantage of priority room selection, flexible contracts, and more.
Non-freshman students (which would include returning, transfer, exchange, visiting, and American English Institute students) starting at the UO this fall and looking to live on campus for 2023–24 academic year are invited to register for housing at housing.uoregon.edu/myhousing. Registration begins in mid-December (current residents will be notified by email). We anticipate spaces for non-first-time full-time students will be limited. There will be an interest wait list if capacity is reached. The interest wait list will be used as spaces become available, with priority based on earliest registration date. Those who have not been offered a residence hall assignment by August 15, 2023, will be asked if they would like to remain on the list.
New Apartment-Style Residence Hall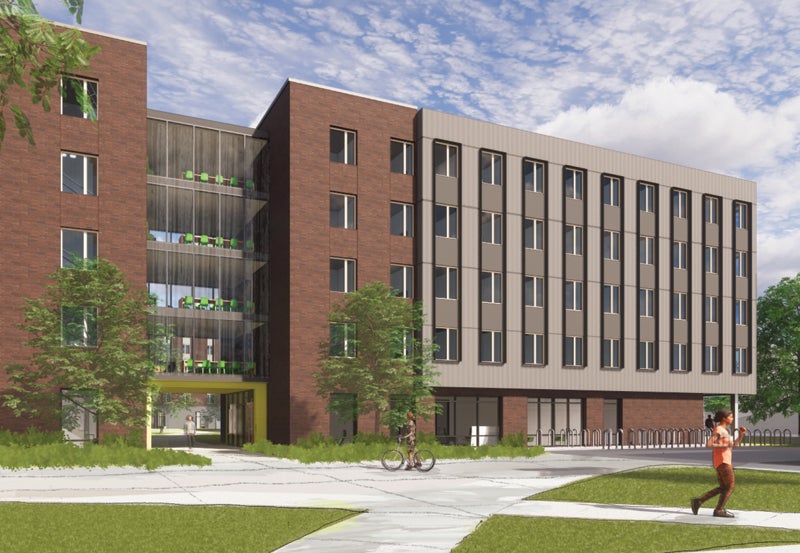 If you want a residential experience that is distinct from your first year but is still in the heart of campus, choose a room in the apartment-style residence hall.
Live alone in a micro studio or with friends in quad units
Private bathrooms
Full kitchens
Furnishing for the quad units: sofa and side table, coffee table, dining table and four chairs
Programming and events aimed at non-first-year students
Quiet study spaces and common areas on each floor
One meal per day at Carson Dining
Stay for winter break at no extra charge
Academic-year rates
Micro studio: $14,100
Single room in a four-bedroom unit: $10,400 each
Summer add-on: $1,200 per month for micro studio and $900 per month for a single room in a four-bedroom unit. 
Please note: University Housing is still seeking approval for the rates above. Prices are tentative and subject to change. One meal per day at Carson Dining not included in summer rates. Carson Dining is closed during winter break.
Learn more about the apartment-style residence hall.
Why returning Ducks live on campus beyond their first year:
Get first pick of rooms before any new students. Choose one of the two options:

Love your current room? Renew it!
Do you know exactly what hall and room type you want for next year? Pick your own room! 

Residence hall credit of $423 ($141 per term) for returners*
Students who live on campus have higher GPAs and are more likely to graduate in four years.
Fresh, delicious food that's right for you.
No monthly bills (all utilities, internet, etc. paid once per term). 
Studying abroad next year? Only pay for the terms you live on campus.
In the residence halls, we make sure you have the support you need while you are a Duck.
* for minimum requirements contact
housing@uoregon.edu
.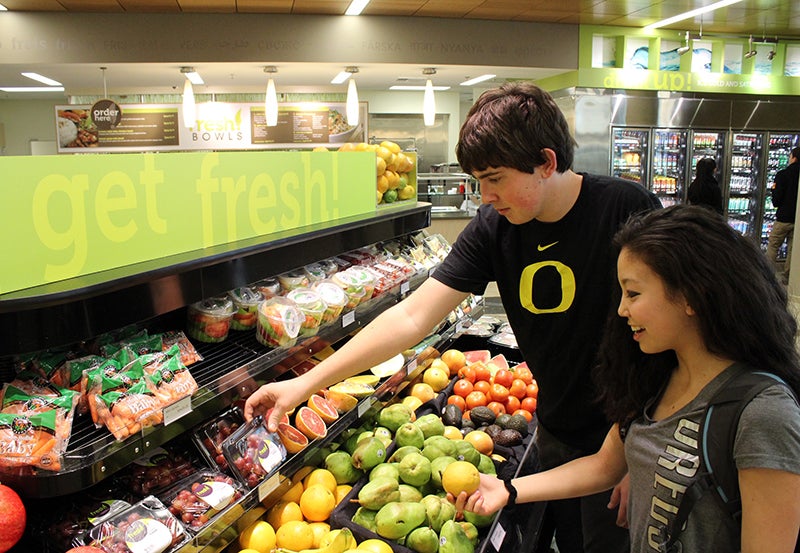 Important Dates
December 2022: Registration opens ($50 registration fee is waived)
February 1–15, 2023: Roommate browsing and requesting
February 15, 2023: Room renewal deadline (if you want to stay in your current room next year)
February 20–27, 2023: Room selection (for those choosing a different room than their current room)
June 1, 2023: Last day to receive full refund of $350 initial housing payment
June 30, 2023: Last day to register for housing. After this date, students will be placed on an interest wait list.
July 31, 2023: Last day to make any changes to your room selection