Live Here Next Year
Your home on campus isn't just for your first year. As a returning Duck, you can continue to live in the heart of where you learn, connect, and eat. Live here next year and take advantage of priority room selection, flexible contracts, and more.
Why returning Ducks live on campus beyond their first year:
Get first pick of rooms before any new students! Choose from one of the two options:

Love your current room? Renew it!
Do you know exactly what hall and room type you want for next year? Pick your own room!

Students who live on campus have higher GPAs and are more likely to graduate in four years.
Fresh, delicious food that's right for you.
Eligible for free summer storage.
No monthly bills (all utilities, internet, etc. paid once per term). 
Studying abroad next year? Only pay for the terms you live on campus.
Cheer for UO teams with Pac-12 Now. Students living in the residence halls have exclusive, free access to the Pac-12 Networks.
In the residence halls, we make sure you have the support you need while you are a Duck.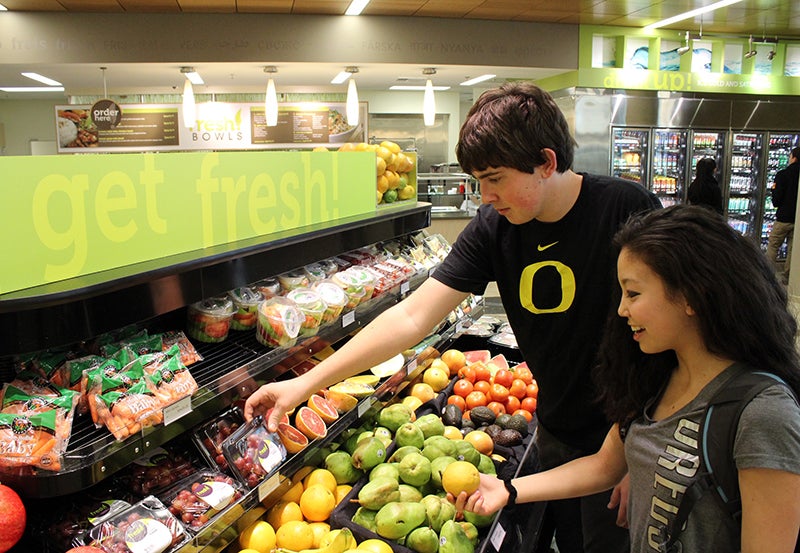 Important Dates
Early December 2019: Registration opens
February 1–16, 2020: Roommate browsing and requesting
February 16, 2020: Room renewal deadline (if you want to stay in your current room next year)
Open through June 2020: Room selection (for those choosing a different room than their current room)
July 31, 2020: Last day to receive full refund of $350 initial housing payment