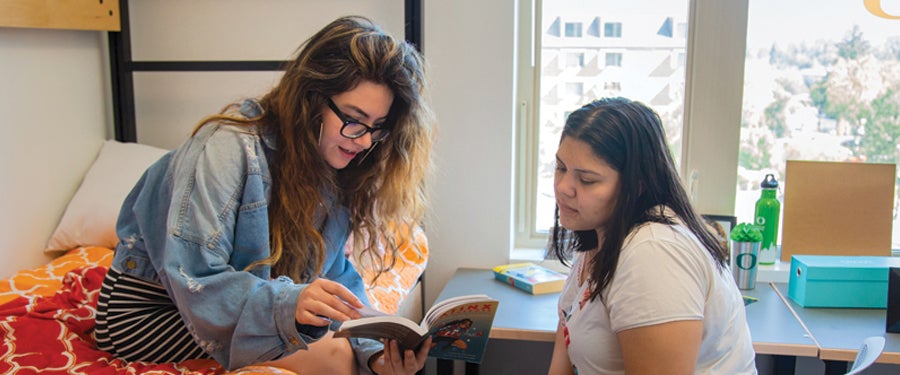 What is the Comunidad de Latinx Scholars?
The Latinx (Latina/Latino) Academic Residential Community aims to create and promote a positive and supportive space that eases your transition as first year students into University of Oregon life, while empowering you to become prominent campus leaders.
The term Latinx (pronounced "lə•tee'•nex") is an inclusive term that represents the singular and plural forms. It is used to describe people, not things.  It is sometimes used as an umbrella term to include Latin-Americans (regardless of country of origin), Mexican-Americans, Central Americans, Chicanx, or Hispanics. It is also a gender inclusive term, encompassing all genders including non-binary identified individuals.
Through connections to other students with similar interests and/or cultural backgrounds and connections to faculty and academic support on campus, you can shape your intellectual journey while changing the face of the university.
The Latinx Scholars ARC and its theme creates a common bond for all residents—Latinx and non-Latinx alike—that will foster cross-cultural understanding.
Why should I choose to live in this community?
Have an opportunity for Latinx scholars to explore connections and build community
Be part of a network of culturally sensitive faculty members, administrators, and fellow students
Find courses that support your interests in Latinx-themed studies or Latinx identity
Access the rich variety of opportunities available at the UO such as Tarea Time (homework/study hours), cultural events, and academic support
Access the rich variety of academic, cultural, research, and leadership opportunities at the UO
Benefit from mentorship opportunities from faculty members, staff, and students at the UO
What classes will we take?
ES 101 (Introduction to Ethnic Studies). You will take this course fall term and be in a discussion group with others from the ARC to facilitate shared understanding.
UGST 111 (Latinx ARC Seminar) fall, winter, and spring terms (total of 4 credits). These courses combined count toward a core education requirement. The Latinx ARC Seminar course is taught in English.
Students are also encouraged to take one additional course from a curated list each term. The additional course counts toward the Latinx studies minor.
Location
Residence Hall: Justice Bean Hall. Students living in this community will select roommates who are also in the community.
Please note that communities can be moved to different residence hall buildings if the size or need of the community changes.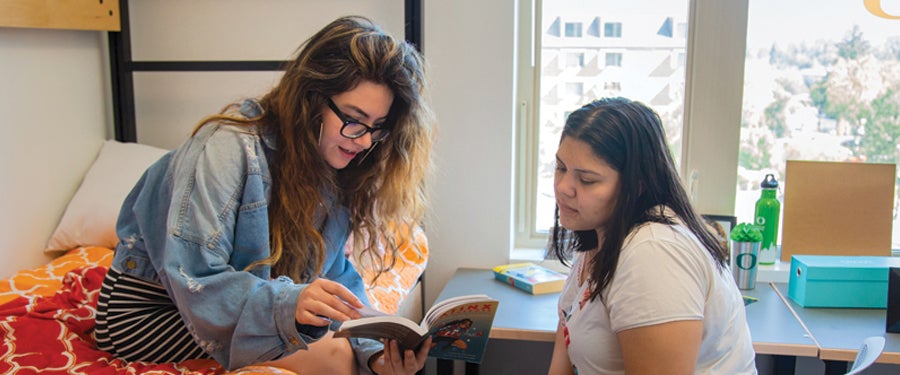 For more information, contact housing@uoregon.edu.
Who is eligible and how do I apply?
We encourage applications from students who identify as Latinx or Latinx allies.
Register for University Housing and select the community you prefer in the "Community Preference" section.
Fill out the supplemental questions on your housing application. The program director will be in communication with you over the summer to remind you to fill out the form and determine class placement and details.
Explore other Community Options