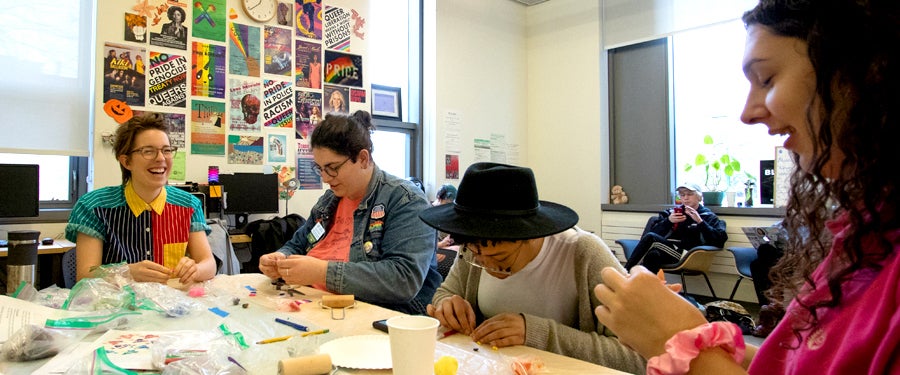 This community is full for fall 2023.
What is the LGBTQIA+ Scholars community?
The LGBTQIA+ Scholars ARC is a community of peers that create intellectual and experiential opportunities to foster understanding of and respect for lesbian, gay, bisexual, transgender, queer, questioning, intersex, asexual, and allied identities, histories, and practices. Scholars will register for a range of course work with the intent and option of earning a minor in queer studies (QST). Scholars have access to individual academic advising with the LGBTQIA+ Scholars faculty director, and will engage with guest speakers, cosponsored programs, social events, and community service.  
What are the benefits of being in this community?
Learn about LGBTQIA+ history, literature, and influencers in the field
Meet with a faculty director and LGBT office coordinator committed to your success
Connect with friends and find community among LGBTQIA+ folks
Attend socials, events, and activities with the LGBT office
Gain direct access to LGBTQIA+ campus and community resources
Attend tutoring sessions and individual academic advising
Earn general education credits, or credits for a women's, gender, and sexuality studies major or queer studies minor
What courses will we take?
UGST 112 (LGBTQIA+ ARC Seminar) fall and winter (total of 4 credits). The two terms of the seminar combined count toward a core education requirement. 
Students are also expected to take one additional course each term which count toward the queer studies minor.
Location
Residence Hall: Earl Hall. Students living in this community will select roommates who are also in the community.
Please note that communities can be moved to different residence hall buildings if the size or need of the community changes.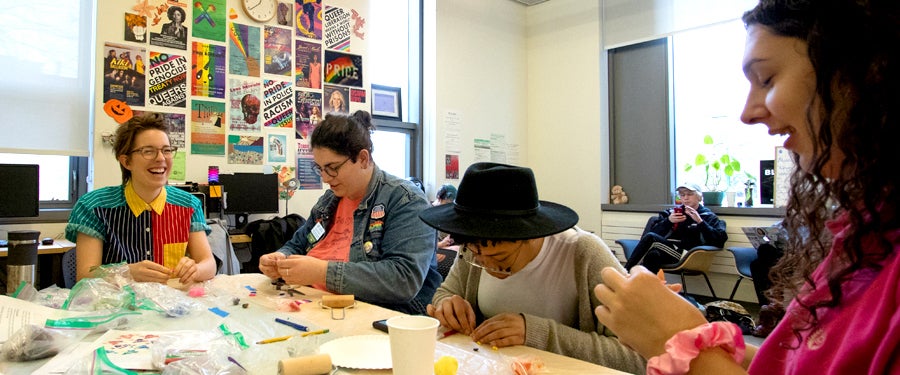 For more information, contact lgbtscholars@uoregon.edu.
Who is eligible and how do I apply?
This community is open to any LGBTQIA+ students who accept and celebrate LGBTQIA+ people and are interested in learning about LGBTQIA+ history, theory, and culture community.
Register for University Housing and select the community you prefer in the "Community Preference" section.
Fill out the supplemental questions on your housing application. The program director will be in communication with you over the summer to remind you to fill out the form and determine class placement and details.
Explore other Community Options